Gloucester Events
Louise attends, hosts and speaks at a number of events throughout the year, in and around Gloucester and Cheltenham.
It's always great to meet new people so please do come along whenever you're in the Gloucestershire area!
Devon Events
Louise is looking forward to attending and speaking at a number of events throughout the year, in Devon, once she and her husband have relocated in April 2019.
Please feel free to get in touch if you have a coworking or networking event that you would like Louise to attend or to discuss speaking opportunities. 
Also, please join us for online support and networking in Your Dream Job Club on facebook.
Upcoming events near Gloucester & Cheltenham
You have to network to get work, so don't be shy! There's a networking event to suit everyone in Gloucestershire so my advice is to go to a few and decide which one suits your style. Then go to that one regularly so that you get to know people and they get to know you.
You never know who knows someone who needs what you do!
Read this blog post if you're feeling nervous about how to behave when you're networking. It's called "How to get the most from online groups" – and the principles are the same in real life.
The next big date in the calendar is 21st & 22nd May: The Gloucestershire Business Show. Grab your free ticket and come and say Hello to Louise at the LiveTALK stage.
You are also welcome to try out free and friendly coworking and networking at Laptop Friday every week. In Cheltenham, pop along to Smokey Joe's Coffee Bar for a super relaxed vibe and in Gloucester call in to No 1 Business Centre. More info below…
Upcoming events in Devon
Louise is looking forward attending to the Fast Track to Growth Business Festival on 24th April at the beautiful Dartington Hall near Totnes.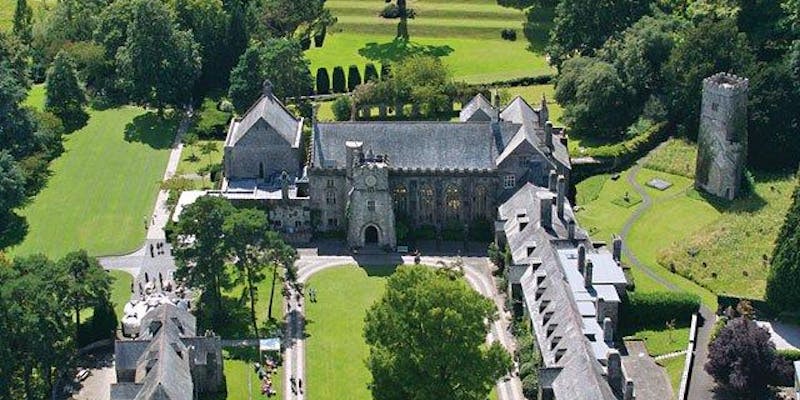 Laptop Friday
Laptop Friday is the best way to end your working week on a high!
We meet every Friday morning in Cheltenham at Smokey Joe's Coffee Bar and in Gloucester at No 1 Business Centre for free and friendly coworking and networking. Small business owners, freelancers and those who work-from-home are welcome.
At No 1 Business Centre, we support the work of the Gloucester Foodbank by bringing donations of essential items for the hamper. We then take that across to the Foodbank as soon as it's full.
Follow @LaptopFriday on Twitter.
#coworking #networking
Louise presented at The Growing Gloucester Conference [2018] and her talk was entitled "How to use social media to grow your business without taking all day to do it!"
Today we all need to be visible online and someone like Louise is vital to you and me when it comes to understanding what has to be done…and without spending all day doing it!
She shared her knowledge and her expertise and I left the talk much wiser about this vital area of business development.